Nature's Classic Edamame Pods are great as an appetizer or healthy snack. They are ready in under 3 minutes by microwaving them in our convenient steam bag packaging. To consume, the soybean is squeezed from the pod using your fingers and or mouth. The pods themselves are not edible.
At Nature's Classic only Premium Quality Grade Edamame are acceptable – best in taste, colour, texture and size.
Edamame Pods have a higher bean to pod ratio making them more appealing and a better value for you the consumer.
Edamame (young soybeans) are planted, grown and harvested under the best conditions possible. This allows for an appealing natural green color, with excellent texture and flavour profile.
We only pick the best young Soybean Pods at their peak of flavour perfection. Compare and see for yourself.
All of our Nature's Classic Edamame products are Vegan and NON-GMO Premium Soybeans.
Learn more about Nature's Classic Edamame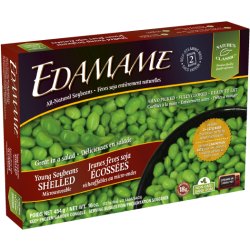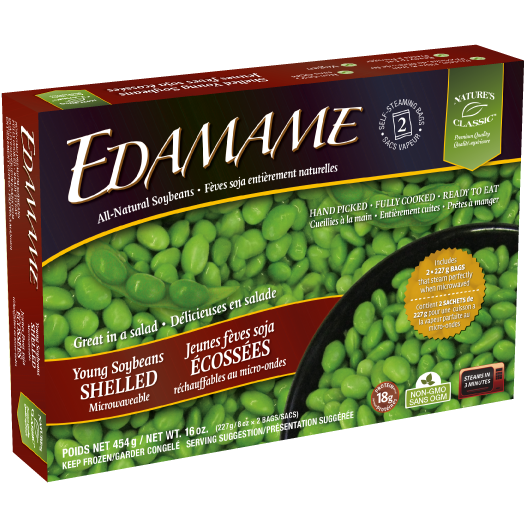 Shelled Edamame
Shelled Edamame (soybeans) are also great as an appetizer or healthy snack and have numerous other applications. They can be used in salads (cold or hot), as a vegetable side dish, stir fry, as a spread, dip, or as a garnish. Let your imagination run wild. See our recipe page for more ideas.