Where to Buy Green Chickpeas by Nature's Classic
New: Green Chickpeas now available at Longos stores in Eastern Canada.

Buy Nature's Classic Green Chickpeas at these Costco locations:

Loading map...
Locations in Western Canada
Green Chickpeas are coming soon to Whole Foods, Choices and other fine grocers!
Where to Buy Edamame by Nature's Classic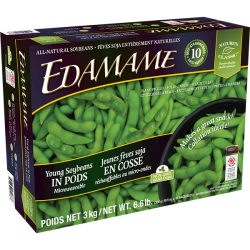 Available at these fine leading retailers throughout Canada:
Eastern Canada
Costco
Wal-Mart Super Centers (Ontario)
Metro (Ontario)
Sobeys (Atlantic)
Real Canadian Superstore (Ontario)
Maxi (Quebec)
Real Atlantic Superstore
Western Canada
Costco
Save on Foods (BC and Alberta)
Wal-Mart Super Centers
Sobeys
Real Canadian Superstore
PriceSmart Foods
Overwaitea Foods
Cooper's Foods
IGA (Prairies)
Food Services
For food service distribution to industrial facilities, contact:
Andrea Agur
phone: 778-239-9809
email: andrea@bacata.ca
Learn more about our products for Food Services.